General Info
Clifton is situated in Passaic County, a thriving center of commerce, perfect for business and family alike. Incorporated as a city in 1917, it replaced Acquackanonk Township by referendum, an Act of the New Jersey Legislature. With a population of over 78,000, Clifton is a great place to raise a family, start a business and enjoy the good life with your neighbors.
From the Clifton Arts Center to the Statue of Liberty that's less than 12 miles away, Clifton is just waiting for you to join them! For more information visit: http://www.northjerseychamber.org/
---
History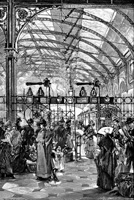 With the name change Acquackanonk Township to Clifton, the City of Clifton was created and Clarence Finkle became interim Mayor, serving until George F. Schmidt became its first elected Mayor. By 1921 the population had grown to over 26,000 residents and by 1925, the first Clifton high school opened.
By 1940 the population had risen to almost 49,000 people and then to over 64,000 by 1950. Businesses continues to start and grow and people made Clifton their home bringing the population up to over 80,000 by the 70's. In 1972, the Botany Village restoration was complete and Clifton's Historic Botany District was born. Shops and area businesses work with in the district to make Clifton's past present and future a great place to live and do business.
Always working toward the betterment of their city, Clifton residents wait to welcome you, whether you're visiting or preparing to move there. For more information about the history of Clifton, visit: http://www.cliftonhistory.org/timeline1.html
---
Attractions & Activities
Historic Hamilton-Van Wagoner Museum
Enjoy a walk through time when you enter this 18th century Dutch gambrel roofed homestead, once the home of the Van Wagoner and Hamilton families. Filled with items from the golden era of the home, you'll see a way of life that no longer exists. To learn more, visit: http://www.cliftonnj.org/content/hamilton-house
Clifton Arts Center Mission Statement: The Clifton Arts Center provides an interactive environment in which the arts can thrive. It is a haven in the heart of the City where our diverse community can come together to experience and celebrate art in all its forms.
Housed in two renovated barns of the former U.S. Animal Quarantine Station, the brick barns are on the National Register of Historic Places. Home to a sculpture garden, the CAC is located in the Clifton Municipal Complex. To learn more, visit:
http://www.cliftonnj.org/content/clifton-arts-center-and-sculpture-park.html
Statue of Liberty
Visit this icon of American freedom, less than 12 miles away from Clifton and make the climb up to check out the view of America from a universal symbol of freedom and democracy. For more information, visit: http://www.nps.gov/stli/index.htm
Upper Montclair Country Club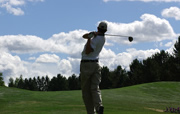 A member owned golf club, Upper Montclair Country Club is located a mere 12 miles from midtown Manhattan. Twenty seven holes of championship golf, designed by premier architects, Tillinghast and Jones, the course promises a challenging golf game for all golfers, whether new or seasoned hands with a golf club. For more information, visit: http://www.uppermontclaircountryclub.com/
---
Passaic County Recreation
With 37 parks available, there will be one that fit you like a glove, offering amenities from tennis to pools, hiking trails to picnic areas. For a complete list of parks,
---
Events Calendar
From the State Fair to the Talent Search, Clifton has year round events for you and the whole family! For more information, visit: http://www.cliftonnj.org/Calendar/SpecialEvents.aspx
To learn more about Clifton, please visit: http://www.cliftonnj.org/calendar_events
Passaic County Real Estate

Located in the northwest part of New Jersey just a short distance from the gleaming skyscrapers of Manhattan, Passaic County is an irregularly-shaped conglomeration of incorporated boroughs, cities and townships. For ease of classification, it can be split into two main sections: an urban and suburban southeastern portion, centered around the Passaic River lowlands, and a semi-rural northwestern expanse that extends into the ridge-and-valley Appalachians. With its beautiful forested hills and proximity to major employment centers in Newark and New York, Passaic County real estate is prized by families and second-home buyers alike.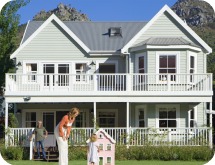 The majority of Passaic County homes for sale can be found in large southeastern cities, including Paterson, Passaic and Clifton. Much of this area has been settled since the 18th century, and even today its housing stock is largely comprised of buildings built before World War II. Stately brownstones and 19th-century row houses line the major thoroughfares of these cities, while close-set two-story single family homes mingle with two and three-story duplexes and triplexes on their quiet side streets. Among the many unique features of Passaic County real estate is the hilly nature of these southeastern cities. Because of the small lot sizes common to places like Clifton and Paterson, hilltop houses with breathtaking views both of the mountains to the west and Manhattan to the east are surprisingly affordable by northern New Jersey standards.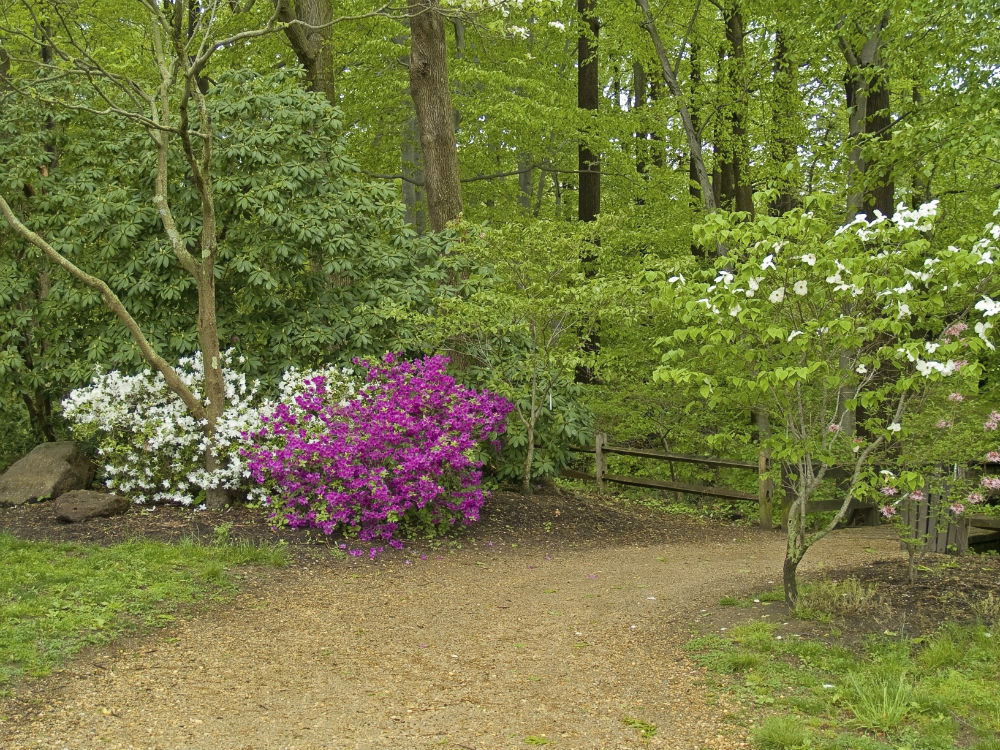 For families looking for more space, suburban townships and boroughs like Wayne, Pompton Lakes and Wanaque boast an impressive stock of single-family homes at various price points. Depending on the zoning laws of a given jurisdiction, it is possible to find Passaic County homes for sale in these areas on lots as small as one-tenth of an acre and as large as three acres. The major thoroughfares in the northwestern section of the county are Interstate 287 and US-202, while the denser southeastern portion contains various state arterial roads as well as the Garden City Parkway toll highway. The Main Line of the NJ Transit commuter rail system serves this portion of the county as well.
With its mixture of suburban subdivisions and older urban housing clusters, Passaic County's population is diverse and growing. With this diversity comes a range of amenities. There are a number of historic buildings from the 18th and 19th centuries in Paterson, Passaic and Clifton, including Paterson City Hall and the John Ryle House. There are a smaller number to the northwest as well, including Ringwood Manor and the Long Pond Ironworks in Milford.
Thanks the area's robust transportation network, northwestern Passaic County is a premier destination for day hikers. Much of Ringwood and West Milford Township is protected, with tourist attractions like Ringwood Manor State Park and the New Jersey State Botanical Garden drawing thousands each year. In Wayne, the Nature Conservancy's High Mountain Park Preserve is one of the largest contiguous tracts of woodland habitat remaining in New Jersey. The Passaic County real estate surrounding these areas is among the most coveted land in the state.
Passaic County Schools
Clifton, NJ Public Schools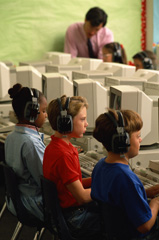 Clifton is proud to be home to a variety of schools designed to meet your child's needs. Clifton currently has seventeen public elementary schools, two middle schools, and one public high school. For more information on the Clifton Public School District and their mission to educate your child, please visit the Clifton Public School's official website at: http://clifton.k12.nj.us/
Elementary Schools
For a complete list of Clifton's 17 Elementary Schools, please click here: http://clifton.k12.nj.us/.
Middle Schools
Christopher Columbus
Woodrow Wilson
High Schools
Clifton High School
---
Clifton, NJ nearby Private/ Charter Schools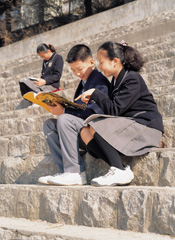 Sacred Heart School
http://www.greatschools.org/new-jersey/clifton/2559-Sacred-Heart-School/
K-8th grade
St. Philip the Apostle School
http://www.stphilip.org/
PK-8th grade
Pioneer Academy of Science
http://www.pioneeracademy.org/
PK-12th grade