Welcome to North Bergen!
We're glad to have you and we've listed some key websites below to help with your move. Any of these links and their web sites will have information you'll need to smooth the way, and we look forwarding to seeing you in New Bergen!
---
North Bergen, NJ Government & Public Safety Information
North Bergen, NJ Official Site
http://www.northbergen.org/
Hudson County Chamber of Commerce
http://www.hudsonchamber.org/
Police Department
http://northbergenpolice.com/resources.htm
(201) 392-2100
Fire Department
http://www.usafireandrescue.com/nj/f07047/index.html
(201) 392-2075
---
Utilities
Electric/Gas
PSE&G
http://www.pseg.com/
Water
United Water
http://www.unitedwater.com/error.aspx
Telephone, Internet, and/or Cable
Cable Vision
http://www.cablevision.com/
---
North Bergen, NJ Transportation
North Bergen Free Shuttle Bus Service
http://www.northbergen.org/web_content/pdf/NB-LightRailScheduleShuttleFLYER.pdf
---
Demographics
MapQuest (for directions, distance, and estimated travel time; click here)
http://www.mapquest.com/
---
Newspapers
http://www.epodunk.com/cgi-bin/localProx.php?local=18584&locTGroup=Newspapers&searchStr=&parseMethod=any&dist=30&distLbl=miles&sec=0&Submit=Search
Hudson County Schools
North Bergen Public Schools are dedicated to their children with extensive programs for all children, including counseling and guidance services. Below are listing of public and private schools as well as links to nearby c olleges. Please use these links to assist you in finding the right school for your family members.
---
North Bergen, NJ Public Schools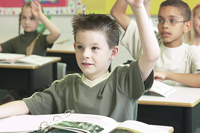 North Bergen School District
For a complete listing of schools in North Bergen visit: http://www.northbergen.k12.nj.us/northbergen/site/default.asp
Aligned with the New Jersey State Core Curriculum Content Standards, North Bergen is a neighborhood based system serving the needs of students from Pre-Kindergarten to High School. Offering full academic and business courses for high school students with an emphasis on technology, art and home economics, the high school and elementary schools also offer clubs and after school activities including a wide curriculum of sports programs.
New Bergen also offers an extensive program for special needs children, including speech therapy, ESL/Bilingual Programs, Gifted and Talented Programs and community based, after school programs, which include DARE.
---
Nearby Private/ Charter Schools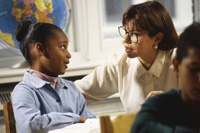 Step Ahead Pre-School & Day Care Center
Pre-school
---
Nearby Colleges/Universities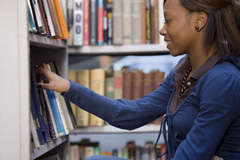 John Jay College-The City University of New York of Criminal Justice (3 miles in New York) To learn more, visit: http://www.jjay.cuny.edu/
John Jay College of Criminal Justice of The City University of New York is a liberal arts college dedicated to education, research and service in the fields of criminal justice, fire science and related areas of public safety and public service. It strives to endow students with the skills of critical thinking and effective communication; the perspective and moral judgment that result from liberal studies; the capacity for personal and social growth and creative problem solving that results from the ability to acquire and evaluate information; the ability to navigate advanced technological systems; and the awareness of the diverse cultural, historical, economic and political forces that shape our society.
The College is dedicated to fostering an academic environment, to promoting scholarship and encouraging research, especially in areas related to criminal justice. The breadth and diversity of scholarship at the College reflect our continuing commitment to innovative analyses, interdisciplinary approaches and global perspectives. The College offers its students a curriculum that balances the arts, sciences and humanities with professional studies. It serves the community by developing graduates who have the intellectual acuity, moral commitment and professional competence to confront the challenges of crime, justice and public safety in a free society. It seeks to inspire both students and faculty, to the highest ideals of citizenship and public service. Information from: http://www.jjay.cuny.edu/
Barnard College (3 miles in New York) To learn more visit: http://www.barnard.edu/
Mission Statement
Barnard College aims to provide the highest quality liberal arts education to promising and high-achieving young women, offering the unparalleled advantages of an outstanding residential college in partnership with a major research university. With a dedicated faculty of scholars distinguished in their respective fields, Barnard is a community of accessible teachers and engaged students who participate together in intellectual risk-taking and discovery. Barnard students develop the intellectual resources to take advantage of opportunities as new fields, new ideas, and new technologies emerge. They graduate prepared to lead lives that are professionally satisfying and successful, personally fulfilling, and enriched by love of learning.
As a college for women, Barnard embraces its responsibility to address issues of gender in all of their complexity and urgency, and to help students achieve the personal strength that will enable them to meet the challenges they will encounter throughout their lives. Located in the cosmopolitan urban environment of New York City, and committed to diversity in its student body, faculty and staff, Barnard prepares its graduates to flourish in different cultural surroundings in an increasingly inter-connected world.
The Barnard community thrives on high expectations. By setting rigorous academic standards and giving students the support they need to meet those standards, Barnard enables them to discover their own capabilities. Living and learning in this unique environment, Barnard students become agile, resilient, responsible, and creative, prepared to lead and serve their society.
— Approved by the Trustees of Barnard College, June 2000
---