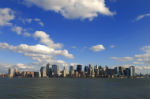 Mere minutes from New York City and home to more than 9,000 acres of parklands and public space, Bergen County is among the most desirable real estate in the state of New Jersey. Bergen County real estate is very affordable compared to neighboring New York City and its strategic location just across the Hudson River from its makes it ideal for commuters as well. Bergen County homes for sale range from charming single-family homes to luxury condos and co-ops with prime views of the iconic Manhattan skyline. Whatever type of home you're looking for or town to live in, Bergen County has something special just for you. The county's prime location, high quality of life and strong economy make it an unrivaled real estate opportunity in the state.
Bergen County real estate, despite its prime location, is surprisingly affordable. Bergen County homes for sale come in a wide array of options for prospective homebuyers, including single-family homes, duplexes, condominiums, apartments and much more. The county's real estate market is strong and stable and offers a fantastic opportunity for those looking to invest to increase their long term wealth. Whether you're in the market for a starter home, townhouse for your family or a convenient place to retire, Bergen County has plenty of great options to choose from.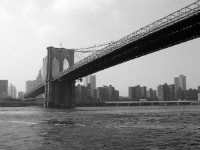 The county boasts excellent amenities and an unmatched location right next to New York City. Bergen County offers an extensive road and highway network with the George Washington Bridge providing direct access to New York City. New Jersey Transit also operates three rail lines in the county while bus service is also available. The county also hosts an airport, Teterboro Airport, and also offers close proximity to Newark Liberty International Airport in Newark. Bergen County is also home to outstanding public and private schools. In addition, the county plays host to several top-notch colleges like Bergen Community College, Fairleigh Dickinson University and Ramapo College.
The county is packed with entertainment options as well, being the home of MetLife Stadium, Izod Center, Westfield Garden State Plaza, it is the largest mall in New Jersey, the third-largest mall in the New York City Metropolitan Area, and one of the highest revenue producing malls in the United States. Followed by Paramus Park, the Shops at Riverside Mall and the New Town Centre Mall and the upcoming American Dream Meadowlands complex. Leisure and recreation options abound as well. Bergen County hosts a large number of beautiful state and county parks like Palisades Interstate Park, Pascack Brook County Park, Ramapo Mountain State Forest and Saddle River County Park. The county is also rich with cultural and historical sites such as the New Jersey Naval Museum, the Meadowlands Entertainment Center, the Bergen Museum of Art and Science, the Hermitage and much more.
Bergen County is home to a wealth of towns and cities, each with a high quality of life and plentiful amenities. Hackensack is a quaint and friendly city rich with shops, restaurants, nightlife spots and cultural sites. Another great city is Englewood, a historic city that offers convenient access to Manhattan and other nearby destinations. Smaller towns like Oakland, Paramus and Teterboro abound and offer a high quality of life alongside small town charm and big city amenities. Other top cities and towns in Bergen County include Ridgewood, River Vale, Tenafly, Fort Lee and Edgewater.
Bergen County Relocation Information
Welcome to Fort Lee!
You'll love our friendly atmosphere and welcoming people, just waiting to show you around. For your convenience, we've listed some agencies and businesses to help you with your move and get your new home set up.
---
Fort Lee, NJ – Government & Public Safety Information
Fort Lee, NJ Official Site
Greater Fort Lee Chamber of Commerce
http://www.fortleechamber.com/
Police Department
http://fortleepd.org/
Fire Department
https://www.fortleefire.org/
---
Fort Lee, NJ Utilities
Electric/Gas
PSEG
http://www.pseg.com/
Water
United Water
https://www.unitedwater.com/LocalNavigation.aspx
Telephone, Internet, and/or Cable
Verizon
1.800.479.997
http://www.verizonwireless.com/
Time Warner
592.7600
http://www.timewarnercable.com/en/residential.html
---
Fort Lee, NJ Transportation
New Jersey Transit (click here to visit site)
MapQuest (for directions, distance, and estimated travel time; click here)
---
Demographics
---
Newspaper
New York Daily News
http://www.nydailynews.com/
Bergen County School Information
Fort Lee is proud of its public schools and challenges its students every day to be their best. Below we've listed public and private schools as well as links for colleges and universities to assist you in finding the right place for your children.
---
FORT LEE PUBLIC SCHOOL DISTRICT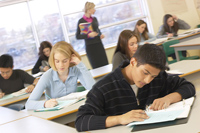 INSTRUCTIONAL VISION STATEMENT
The Fort Lee School District is committed to providing challenging instruction for each student, differentiated to address his/her intellectual, social, and emotional needs; to use best practices that engage students in relevant learning activities to provide them with
the tools to become literate, productive, competitive, critical thinking members of our global society.
MISSION STATEMENT
The mission of the Fort Lee Public Schools is to prepare our students to be life-long learners and to ensure that all achieve the New Jersey Core Curriculum Content Standards and global skills through a safe, comprehensive learning environment that meets the unique needs of each individual, strong parent-community-school partnerships, and connections to the real world.
BELIEF STATEMENT
We believe that all students should have:
• The skills and ethics to meet any challenges in life in a manner that is personally satisfying and contributes to the community;
• A confident sense of self – an intellectually curious, enthusiastic, adaptive, creative, resilient risk-taker;
• A timely and timeless knowledge base and a clear sense of the interrelationship among the disciplines; and
• An awareness and respect for the diversity of our community, nation, and world and ownership for the quality of the interrelatedness of this diversity.
For a complete listing of public schools in the Fort Lee area, please visit: http://www.flboe.com/
---
Fort Lee, NJ nearby Private/ Charter Schools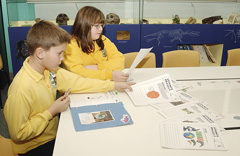 Christ the Teacher Interparochial School
Pre-K-8th grade
Hooks Lane School
Pre-K-Kindergarten
http://www.hookslaneschool.com/
---
Fort Lee, NJ nearby Colleges/Universities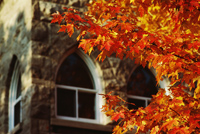 Columbia University (3 miles in New York)
From its beginnings in a schoolhouse in lower Manhattan, Columbia University has grown to encompass two principal campuses: the historic, neoclassical campus in the Morningside Heights neighborhood and the modern Medical Center further uptown, in Washington Heights. Today, Columbia is one of the top academic and research institutions in the world, conducting path breaking research in medicine, science, the arts, and the humanities. It includes three undergraduate schools, thirteen graduate and professional schools, and a school of continuing education. Information from: http://www.columbia.edu/
Barnard College (3 miles in New York)
http://www.barnard.edu/
Mission Statement
Barnard College aims to provide the highest quality liberal arts education to promising and high-achieving young women, offering the unparalleled advantages of an outstanding residential college in partnership with a major research university. With a dedicated faculty of scholars distinguished in their respective fields, Barnard is a community of accessible teachers and engaged students who participate together in intellectual risk-taking and discovery. Barnard students develop the intellectual resources to take advantage of opportunities as new fields, new ideas, and new technologies emerge. They graduate prepared to lead lives that are professionally satisfying and successful, personally fulfilling, and enriched by love of learning.
As a college for women, Barnard embraces its responsibility to address issues of gender in all of their complexity and urgency, and to help students achieve the personal strength that will enable them to meet the challenges they will encounter throughout their lives. Located in the cosmopolitan urban environment of New York City, and committed to diversity in its student body, faculty and staff, Barnard prepares its graduates to flourish in different cultural surroundings in an increasingly inter-connected world.
The Barnard community thrives on high expectations. By setting rigorous academic standards and giving students the support they need to meet those standards, Barnard enables them to discover their own capabilities. Living and learning in this unique environment, Barnard students become agile, resilient, responsible, and creative, prepared to lead and serve their society. Information from: http://www.barnard.edu/
---